***UPDATE***
First of all, I wanted to express my thanks to everyone who expressed interest in our little Espresso's unfortunate situation. To update everyone, Espresso had his surgery on May 2 nd. . The surgery took longer then expected since his fracture was not as recent as initially thought. The Orthopedics surgeon was able to find all the floating bone chips and reconstruct the humerus almost perfectly and has indicated that he expects Espresso to have full recovery. The surgery cost $2,050.00 which does not include the consultation fees, follow up appointment (~$300.00 ), vaccinations, x-rays etc
Postoperatively, Espresso was brought to his Foster Mom on May 4 th, where he lives happily with a friendly cat loving three-legged German Shepherd and several rescue cats. Due to so much transition, Espresso stopped eating on the morning of May 4 th, ,which we suspected was due to stress. By May 6 th, I received a call from his foster mom saying, Espresso still wouldn't eat no matter what she cooked to entice him and had also stopped drinking. He was vomiting and she was worried our patient was getting dehydrated. I brought Espresso back to the vet clinic where he spent the night. The veterinarians suspected the painkillers he was taking upset his stomach, which caused him to have gastritis (inflammation of the stomach lining), which resulted in loss of appetite or the anesthetic they used for the operation was making him sick. When I left the clinic the following day with Espresso in hand, I had pills to settle his stomach and food stimulants to encourage him, dry and wet food that he seemed to like at the clinic plus a bill in an excess of 300.00$!
The support I received from Nuns Island was very overwhelming. To date, I've received 403.00$ in donations from the residents of Nuns Island. In addition I received phone calls from people who wanted to adopt him. Even the Clinic where he had his operation received phone calls from Islanders who wanted regular updates on him plus they left messages with the receptionist for me to call them personally.
The lady, who notified me about Espresso's desperate situation of being stranded on a second floor abandoned balcony, organized a bake sale at her company in Boucherville and raised 230.00$ for his operation, plus she passed around a hat in her office and raised another 75.00$
Espresso has several guardian angels looking out for him. When I call his Foster Mom Kathy to see how's he doing, she says he's doing great and he's eating like a little bear which is comforting since he is no longer on food stimulants. When he's out of his cage for a few minutes each day, he's walking with a slight limp, which is a huge improvement from three weeks ago, when he couldn't put any sort of pressure on his leg whatsoever.
Espresso has an appointment with the specialist in early June to where he will undergo additional x-rays to ensure that the healing process is moving along correctly. The appointment with the specialist will cost anywhere from 250.00- 300.00$. Espresso's website www.helpespresso.com will still be updated regularly with pictures, updates and the paypal button is still operational for anyone who would like to donate to help pay for Espresso's recovery.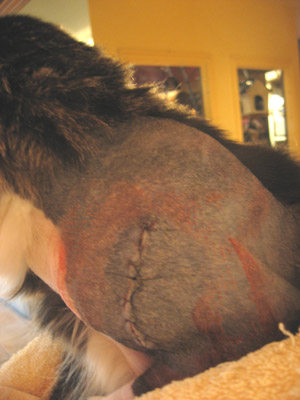 Espresso's Wound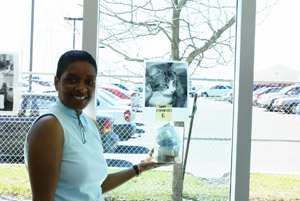 Bake Sale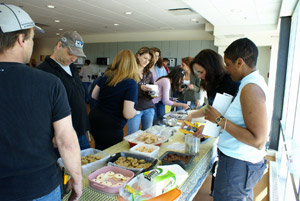 Bake Sale